1.30.2008
1.29.2008
1.25.2008
1.22.2008
1.20.2008
1.18.2008
1.17.2008
1.15.2008
1.14.2008
1.10.2008
1.09.2008
Mistakes, Scars & Prayers
I wrote this for our parents newsletter.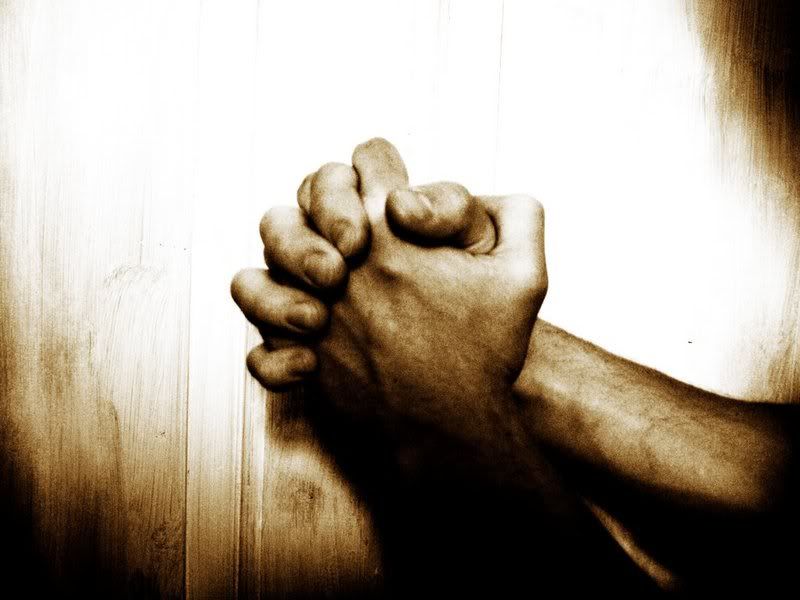 I have a small curved scar near the ring finger-knuckle of my right hand. Like most scars it came because I made a mistake. I was trying to start a weed-eater and it wouldn't start. I kept pulling and pulling it. Finally I pulled it very hard and my hand slipped off of the handle. The force caused me to hit the wall behind me where my hand found a nice piece of metal. I learned a valuable lesson from that mistake: Don't get angry at inanimate objects and if you do make sure there is nothing sharp nearby.
An old saying talks about wisdom being gained from experience and experience being gained from mistakes. Have you ever talked to someone who showed you a scar from their life and you made a mental note to change your life so you could avoid the same mistake? I had that experience once while talking to long-time empty nester.
He said that he prayed for his children and grandchildren now more than ever because it was the best thing he could do for them. His biggest regret as a parent was not praying for his children more while they were young.
I pray for my children more as a result of that conversation. I also believe that we need more prayer for our children and youth ministries. It's easy for us as good Americans to make our plans and work our plans but even in the church we can fail to pray about our plans as we should.
We can plan and program events, lessons, and discussions times in order train our students under our own power but if we don't pray for the students, the events, lessons and discussion times then lasting transformation by the power of God probably will not occur.
We all need to pray for our children and youth ministries more as an admission that we will not have long term life transformation without God's power and guidance. Here are some practical ways you can begin to pray more for our children and youth ministries.
1. Pray for your own children everyday. Pray for their spiritual growth, their vocation and their possible spouse. If you don't have children "adopt" one and let the parents know you are praying for their child regularly.
2. When you drive by any church use that as a reminder to pray for our church and our children and youth ministries.
3. When you see events on the church calendar, pray for God to prepare people's hearts and for those events to be used by Him.
4. When you see me, tell me you'd like to join the Youth Ministry Prayer Team and I'll e-mail you detailed items of prayer.
5. Pray when you can, for as long as you can and as often as you can you will not have to share your scars of not praying enough with someone years from now.


1.06.2008
1.03.2008
1.02.2008